Dental Hygiene School Attached to School of Dentistry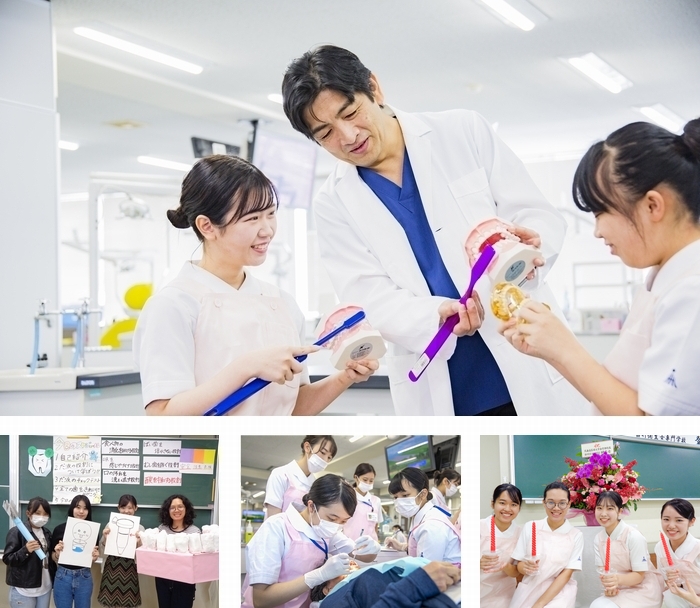 Cultivating specialists in dental disease prevention
Dental Hygiene School attached to the School of Dentistry established in 1984 has turned out more than 1,500 graduates, and almost all of them have obtained the national dental hygienist qualification.
As an affiliate of the School of Dentistry, our School is well-equipped, has highly specialized instructors, and has a diverse learning program. We believe that our mission is to send out dental hygienists to the international community with a warm heart that is close to patients and a cool head that provides accurate treatment and preventive care based on the latest medical science knowledge through this program.
Roles of dental hygienist
Dental hygienists contribute not only to the prevention of dental caries and periodontal disease, but also to the prevention of aspiration pneumonia and heart infections in the elderly and seriously ill patients. In addition, they specialize in assisting aesthetic dentistry such as orthodontics, and whitening, and assisting those who cannot eat well due to disabilities; and their duties have been expanding in recent years on a global basis.
H

ealth


S

ciences


U

niversity of


H

okkaido