Access to HSUH
The Health Sciences University of Hokkaido (HSUH) is located in Tobetsu, approximately 40 kilometers from central Sapporo.
Sapporo is the fifth largest city in Japan (population: apx. 1,973,000) and hosted the 1972 Winter Olympics. The world-famous Sapporo Snow Festival is held in early February each year.
The Tobetsu Campus, can be easily reached by train ride from Sapporo Station using the Japan Railway (JR) Gakuen Toshi-sen (40-minute ride) and directly connected to JR HSUH station. The Sapporo Ainosato Campus is reachable via the same train line (22-minute ride).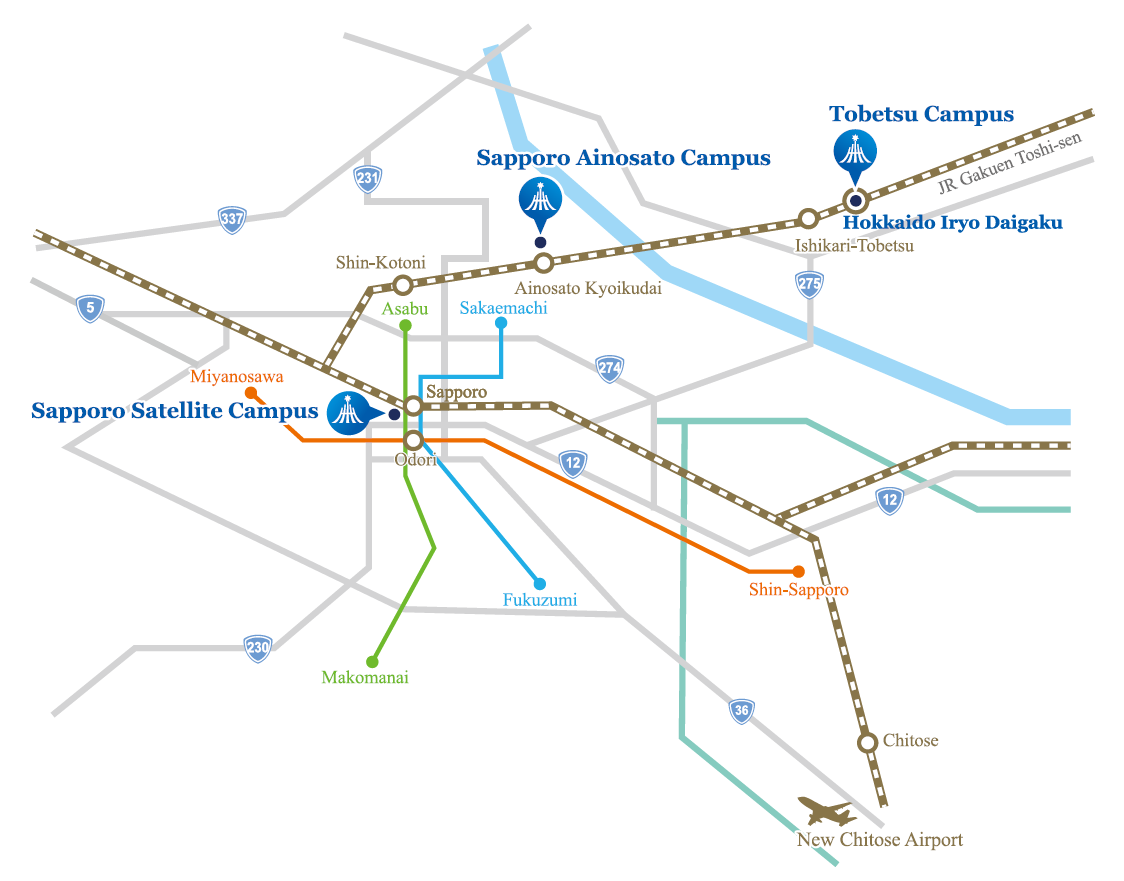 H

ealth


S

ciences


U

niversity of


H

okkaido